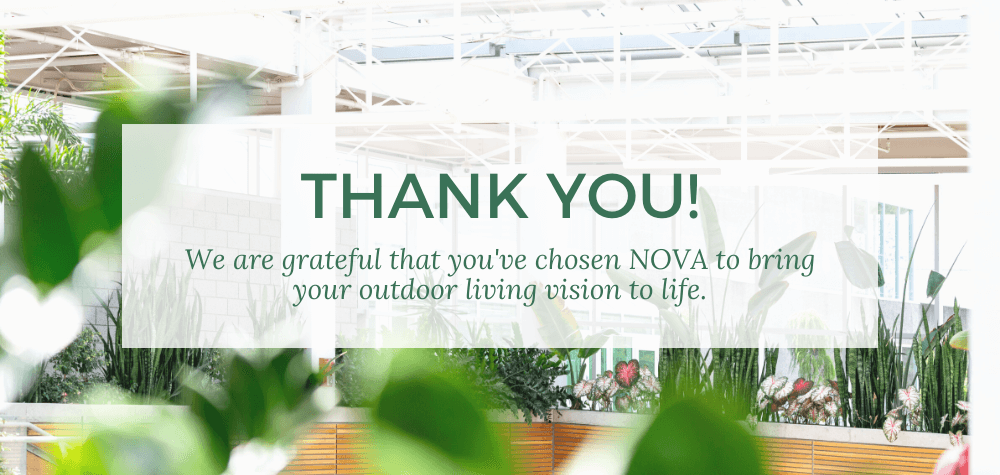 Tools for Getting the Most Out of Your Outdoor Space
At NOVA, we don't just wish you the best. We hope to deliver everything you need to sustain your enjoyment of your outdoor space long after completion. These documents will help you accessorize, troubleshoot, and bring out the best in your hardscaping outdoor living space season after season.
Referral Program: Earn Credit at Outdoor Showplace
We appreciate having so many people like you choose NOVA Landscape for their home landscaping projects. The highest compliment we can receive is a referral from you of a friend or family member. Your positive feedback in the form of referrals keeps our business going! To thank you for your referrals, we have created a referral program that gives back.
Promo Cards: Save 10% and Earn Rewards at Outdoor Showplace
Warranty Claim Procedure & Forms
Should you ever need to initiate a warranty claim, start here. You'll find more details on our warranty programs here.