A new custom patio is a clean slate – the opportunity to envision and create a whole new type of living space for your home. And a beautiful patio won't just enhance your daily experience; it also increases curb appeal and property value! Our custom patio designs will accent your home and yard perfectly. We offer an abundant array of styles, textures, and colors, and all of our patio products are backed by a lifetime warranty.
---
Custom Patio Design
Imagine the possibilities. Would your property be perfect with a built-in fire pit? Maybe a sitting wall for extra seating? What about in-ground lighting? Our custom patio designer will visit your property, create a plan from your vision, and bring it to life with a 2- or 3-Dimensional drawing. We can even use a digital software to frame all the elements of your new landscape – specific plants, patio stones, retaining walls, and more -- into a real photo of your home. When you work with NOVA Landscape & Design, we'll be with you every step of the way to inform, advise, and make sure you get exactly what you envision for your new hardscape.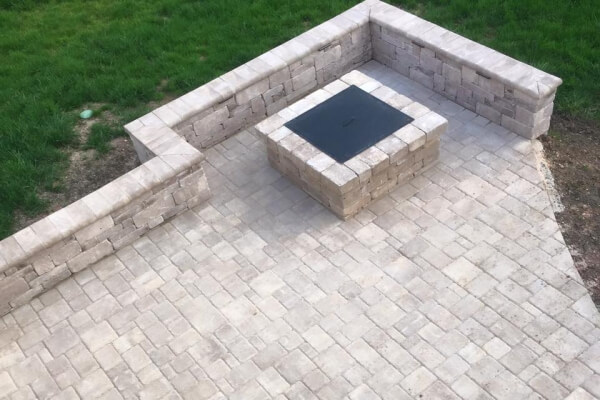 Amazing Patio Paver Products
We strive to create awe-inspiring, long-lasting custom hardscaping at an affordable price for any homeowner, and that takes great materials! We only use high-quality products and are proud to offer Nicolock, Belgard, and Techo-Bloc pavers. These paver lines represent leadership in quality stone manufacturing. We are proud to offer high quality, durable stone in virtually any design or color. Finished kits are also available for easy installation. We back up our pavers with a warranty on all lines of stone. In addition to patios, we offer pavers for retaining walls, walkways, and pool surrounds.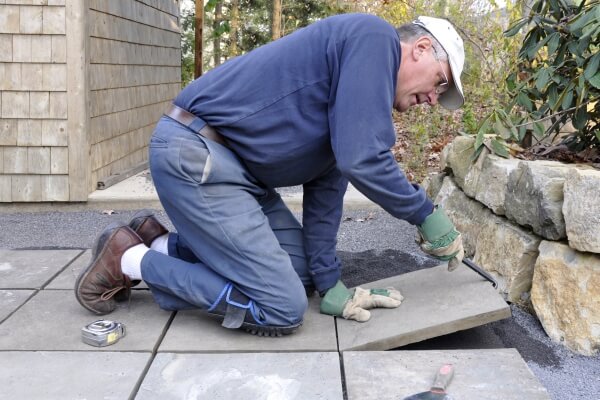 ICPI Certified Northern Virginia Concrete Paver Installers
At NOVA Landscape & Design, we're committed to the quality and integrity of both our materials and our workmanship. For that reason, we pursue certifications which enhance our team and help us build trust in our communities. To ensure that we stay on top of industry best practices and up to date with new technology, we maintain certification for the installation of interlocking concrete pavers from the Interlocking Concrete Pavement Institute. This distinction gives us access to the highest quality patio products and resources on the market and helps us to stay on the edge of innovation.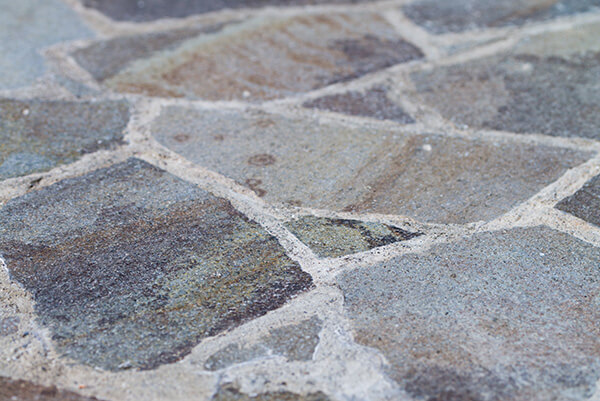 Natural Patios & Walkways
For many homeowners, the best hardscapes blend perfectly with the natural environment, softening the transition from the home to the outdoors. What could be more charming than a walkway of flagstones or a patio that appears to be assembled from nearby stone? Locally sourced natural stone adds natural contour and shadow without causing the cost of your project to skyrocket. Choose from a variety of shapes, styles, and tones for complete personalization. 
Schedule an Estimate
Just submit your contact information, and a designer will be in contact with you within 48 hours to set up a time to meet. Based on your conversation, a design will be created for your project, along with a detailed estimate sheet. Please note that there may be a $20 consultation fee depending on the scope of work.

Request an Estimate