NOVA Landscape & Design builds pergolas/pavilions in combination work only with a larger hardscape (ie patio, deck, screened porch).
Pergolas and pavilions are two popular structures that can greatly enhance outdoor living spaces – whether they're built for the enjoyment of the public or the privacy of your own home. Where a pavilion has a sloped roof, a pergola has a flat, more open plank structure. Both come in traditional wood and vinyl options, as well as more highly stylized designs.
---
A Northern Virginia Partnership
At NOVA Landscape & Design, we exclusively install pergolas and pavilions built by American Landscape Structures, the industry leader in pavilion and pergolas. We couldn't be more excited to extend the quality and workmanship provided by this renowned builder to our Northern Virginia landscape design clients, and we'd be delighted to incorporate one of their structures into your outdoor living space.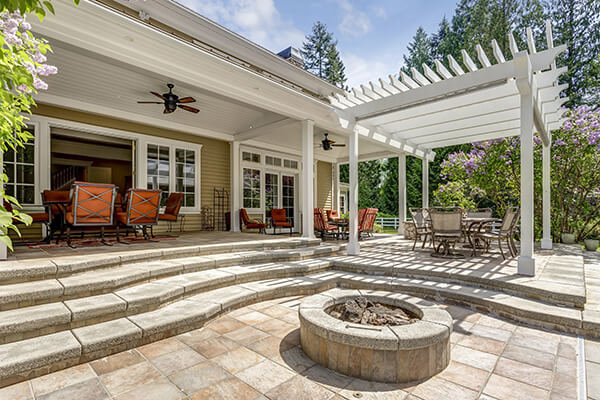 Pergolas
A pergola is an exceptional design element for physically and visually extending your home into your outdoor living space. While beautifully framing your outdoor kitchen or seating area, your pergola will provide partial shade and create a base for greenery, accent lighting, privacy curtains, or a protective covering. Our pergolas come in both warm, natural wood or low-maintenance vinyl options and styles ranging from rugged to refined. They can be built in virtually any size and customized to reflect your personal style. Choose a pergola with an arched or flat top, round or square columns, and precisely the color that best matches or accents your home.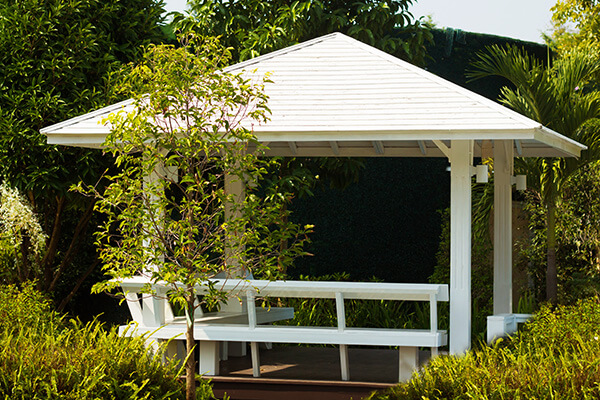 Pavilions
Pavilions are meant for bringing people together. When added to your property, a pavilion becomes a hub of activity for parties, meals, relaxing in the shade, or taking shelter from the rain. American Landscape Structure's pavilions come in many styles, colors and roof types. Opt for #1 treated wood or high-quality vinyl, both of which deliver superior wind-resistance and snow load. Add rustic mountain style to your home with an Alpine design, or go for the relaxed, airy coastal feel of a Hampton model. With five different pavilion designs and endless options, we're equipped to install a pavilion that matches your dream space perfectly.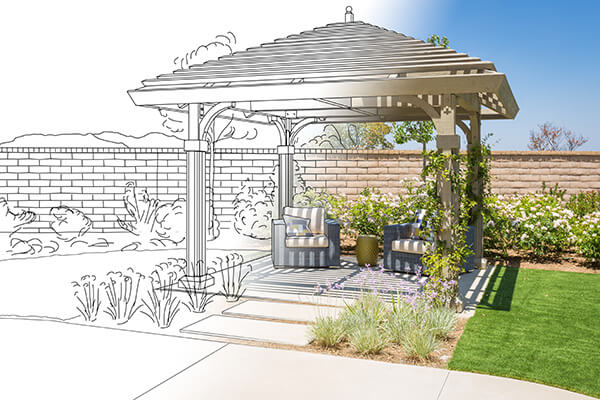 Pergola & Pavilion Warranties
The folks at American Landscape Structures take pride in their workmanship just like we do. When you have your pergola or pavilion installed by NOVA, you'll get our 5-year warranty, as well as their Total Trust Limited Warranty. The specific term of the manufacturer warranty depends on which model pergola, pavilion, or shed you choose, but every item comes with a limited lifetime warranty. Regardless, this partnership between American Landscape Structures and NOVA Landscape & Design means your pergola or pavilion will be built to stand the test of time and maintain its beauty for generations.
Schedule an Estimate
Just submit your contact information, and a designer will be in contact with you within 48 hours to set up a time to meet. Based on your conversation, a design will be created for your project, along with a detailed estimate sheet. Please note that there may be a $20 consultation fee depending on the scope of work.

Request an Estimate